Gorillaz — G Collection (10xLP Box Set, USA & Europe), #3657
виниловая пластинки Gorillaz - G Collection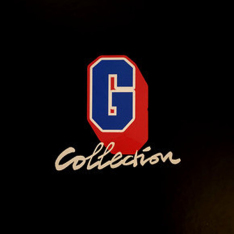 Тип:
Оригинальное издание
Формат:
10xLP Box Set
Бокс из десяти LP (Long Play) виниловых пластинок
Особенности:
Compilation
,
Limited edition
Пластинки нет в наличии.
Дополнительное описание
A1 - Re-Hash
A2 - 5/4
A3 - Tomorrow Comes Today
A4 - New Genious (Brother)
B1 - Clint Eastwood
B2 - Man Research (Clapper)
B3 - Punk
B4 - Sound Check (Gravity)
C1 - Double Bass
C2 - Rock The House
C3 - 19-2000
C4 - Latin Simone (Que Pasa Contigo)
D1 - Starshine
D2 - Slow Country
D3 - M1 A1
D4 - Clint Eastwood (Ed Case/Sweetie Irie Refix)
E1 - Intro
E2 - Last Living Souls
E3 - Kids With Guns
E4 - O Green World
F1 - Dirty Harry
F2 - Feel Good Inc.
F3 - El Mañana
G1 - Every Planet We Reach Is Dead
G2 - November Has Come
G3 - All Alone
G4 - White Light
H1 - DARE
H2 - Fire Coming Out Of The Monkey's Head
H3 - Don't Get Lost In Heaven
H4 - Demon Days
I1 - Orchestral Intro
I2 - Welcome To The World Of The Plastic Beach
I3 - White Flag
I4 - Rhinestone Eyes
J1 - Stylo
J2 - Superfast Jellyfish
J3 - Empire Ants
J4 - Glitter Freeze
K1 - Some Kind Of Nature
K2 - On Melancholy Hill
K3 - Broken
K4 - Sweepstakes
L1 - Plastic Beach
L2 - To Binge
L3 - Cloud Of Unknowing
L4 - Pirate Jet
M1 - Intro: I Switched My Robot Off
M2 - Ascension
M3 - Strobelite
M4 - Saturnz Barz
M5 - Momentz
N1 - Interlude: The Non-Conformist Oath
N2 - Submission
N3 - Charger
N4 - Interlude: Elevator Going Up
N5 - Andromeda
N6 - Busted And Blue
O1 - Interlude: Talk Radio
O2 - Carnival
O3 - Let Me Out
O4 - Interlude: Penthouse
O5 - Sex Murder Party
P1 - She's My Collar
P2 - Interlude: The Elephant
P3 - Hallelujah Money
P4 - We Got The Power (Version 2:18:482)
Q1 - Humility
Q2 - Tranz
Q3 - Hollywood
Q4 - Kansas
Q5 - Sorcererz
Q6 - Idaho
R1 - Lake Zurich
R2 - Magic City
R3 - Fire Flies
R4 - One Percent
R5 - Souk Eye
S1 - Strange Timez
S2 - The Valley Of The Pagans
S3 - The Lost Chord
S4 - Pac-Man
S5 - Chalk Tablet Towers
S6 - The Pink Phantom
T1 - Aries
T2 - Friday 13th
T3 - Dead Butterflies
T4 - Desolé
T5 - Momentary Bliss
Интересные виниловые пластинки
В нашем интернет-магазине музыкальных пластинок lplike.com вы можете купить пластинку группы(в исполнении) Gorillaz. Альбом «G Collection» выпущен лейблом Parlophone, год выхода пластинки 2021, производство USA & Europe (США и Европа). В него вошли такие хиты как: «Broken», «Slow Country», «Interlude: The Non-Conformist Oath» и другие. Приобрести Gorillaz - G Collection (10xLP Box Set, США и Европа) в состоянии Sealed(конверт)/Sealed(винил) можно через сайт нашего магазина с доставкой по всей России и СНГ.